Careers  
Registered Respiratory Therapist – $20k Sign-On Bonus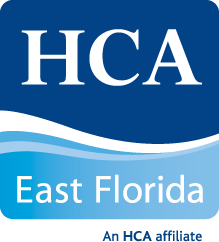 Summary:
HCA East Florida is seeking new graduate and experienced Registered Respiratory Therapists (RRT's) across our Division! We have hospitals spanning from Miami to Fort Pierce.
Benefits:
We are committed to providing our employees with the support they need. We offer an array of medical, dental, and vision packages as well as several add-on perks to make your benefits package truly customizable to you and your family needs. Some of our unique benefits we offer include:
Student Loan Repayment*
Tuition Reimbursement/Assistance Programs*
Paid Personal Leave
401k (100% annual match – 3% to 9% of pay based on years of service)
Identity Theft Protection discounts
Auto, Home, and Life Insurance options
Adoption Assistance
Employee Stock Purchase Program (ESPP)*
*If applicable, please refer to the CBA or the local HR office to confirm if this benefit applies to your position.
Besides great benefits and being part of an outstanding team, $20,000 Sign-On Bonuses are available for candidates hired into full-time positions, and $10,000 Sign-On Bonuses for candidates hired into part-time positions.
Job Description:
To have sound knowledge and proficiency in the treatment of respiratory disorders for inpatients and outpatients with various types of media, i.e., oxygen and other therapeutic gases and respiratory equipment. Establishes a good rapport with fellow associates while maintaining a professional relationship. Treats all patients and their families with compassion and respect. Reports to the Respiratory Care Supervisor and Cardiopulmonary Director.
Link to Job Openings:
10/15/21