Home
The Florida Society for Respiratory Care (FSRC) will continue to be the leading professional association for Respiratory Care in Florida. The FSRC will encourage and promote professional excellence, advance the science and practice of Respiratory Care, and serves as an advocate for patients, their families, the public, the profession, and the Respiratory Therapist
Meetings & Events!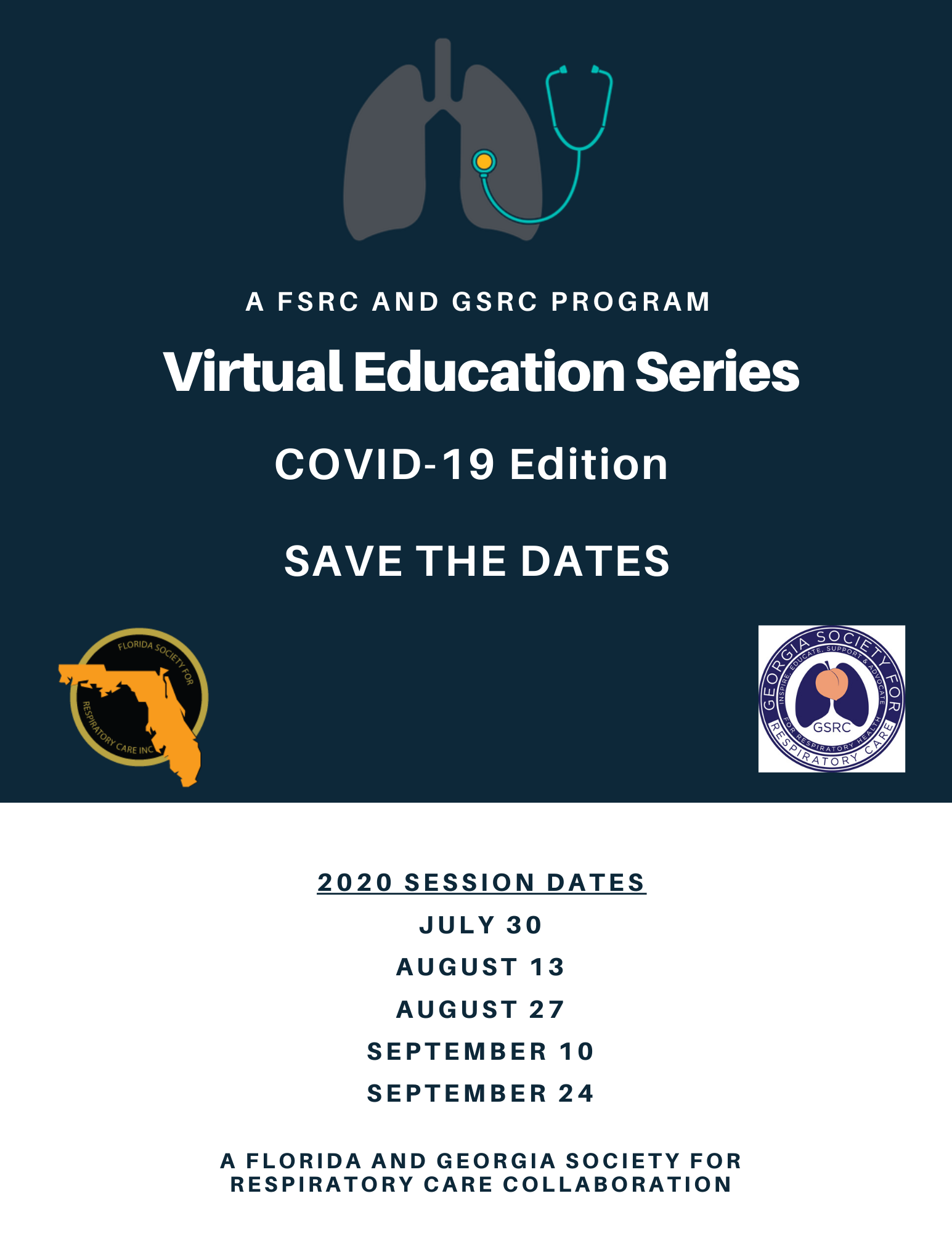 ---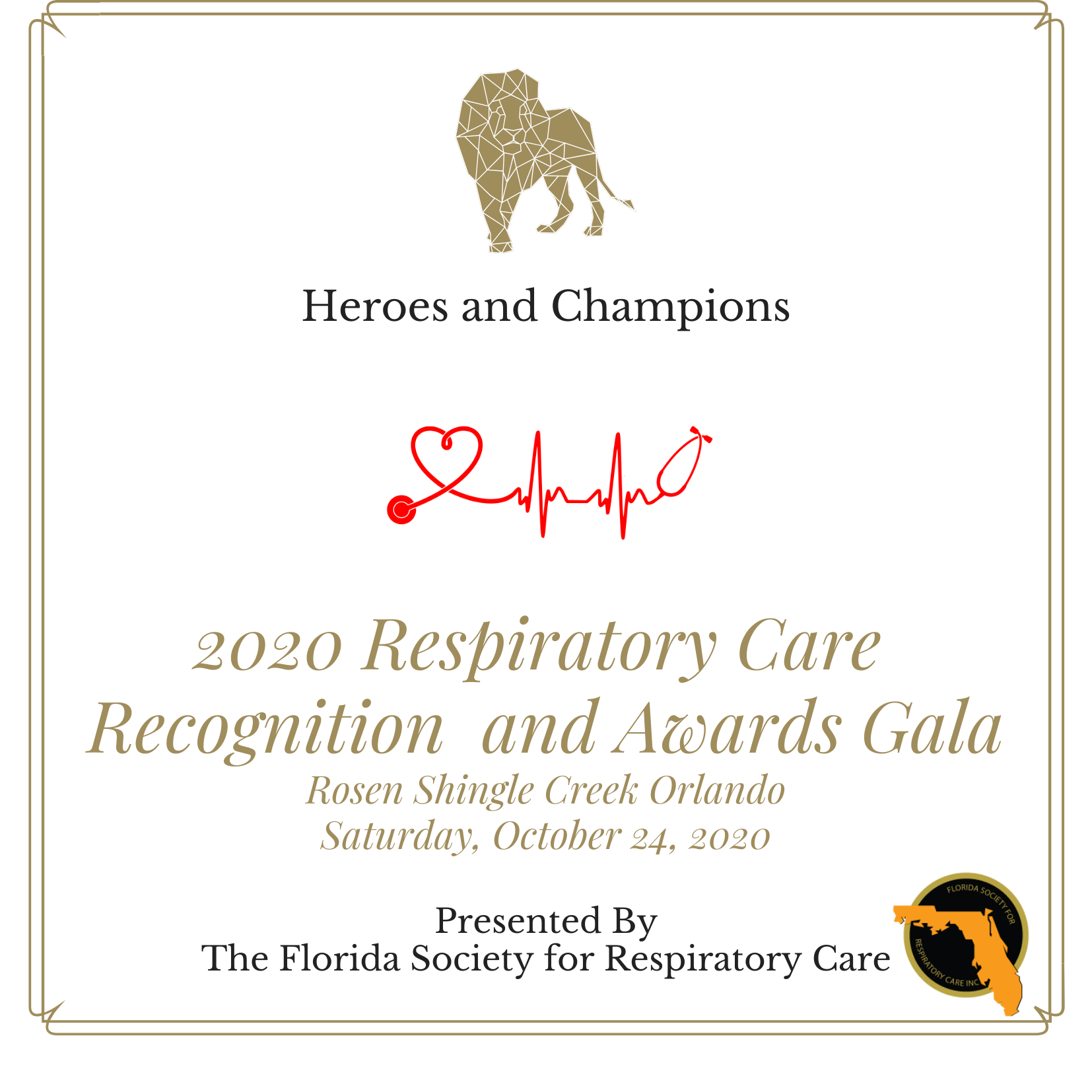 Call for Nominations - Submit your Hero and/or Champion to be recognized!
2020 Respiratory Care Recognition and Awards Gala Information 
Get Involved 
Contact your Region Director and ask about the FSRC Ambassador Program.
Do You Need Masks?
Through this corona virus pandemic, protective masks are recommended (in some places mandated), yet may be difficult to acquire.  The FSRC is able to make surgical masks available to protect you and your family, relatives, and friends. These are offered as a community service for your convenience. 
Masks can be ordered in sleeves of 10 masks (sorry, no single masks) or in boxes of 50 individual masks. Masks are in stock ready to ship. Cost is $15 per sleeve of 10, or $67 per box of 50 including shipping, handling and credit card fees.  Order your mask today!
PLEASE NOTE:These are surgical masks; not N95 respirators. This is a link to a third party supplier. The FSRC is not responsible for the quality or performance of this product.