Home
The Florida Society for Respiratory Care (FSRC) will continue to be the leading professional association for Respiratory Care in Florida. The FSRC will encourage and promote professional excellence, advance the science and practice of Respiratory Care, and serves as an advocate for patients, their families, the public, the profession, and the Respiratory Therapist.
---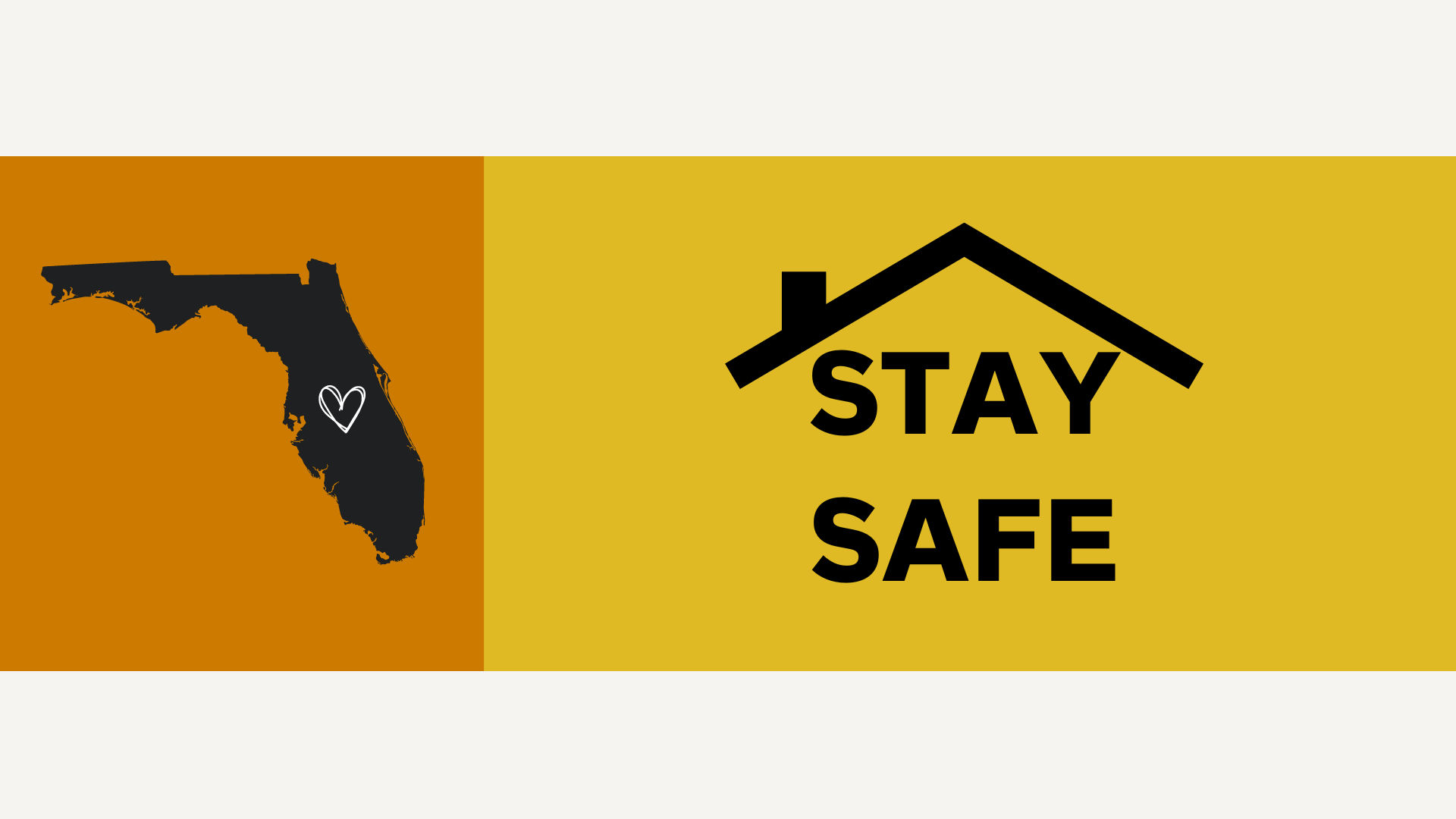 The AARC has opened its Disaster Relief Fund for members affected by hurricane Idalia in Florida.
AARC members living in officially declared disaster areas in these states may apply for a grant of up to $1,000, either online or by mail using the downloadable application form.
CLICK HERE to apply.
We ask that if you know of a fellow member who has been affected, please relay this message to them, as they may not have access to the internet. 
The fund is all about AARC members helping members.
If you would like to contribute to the AARC's Disaster Relief Fund, donate online.
---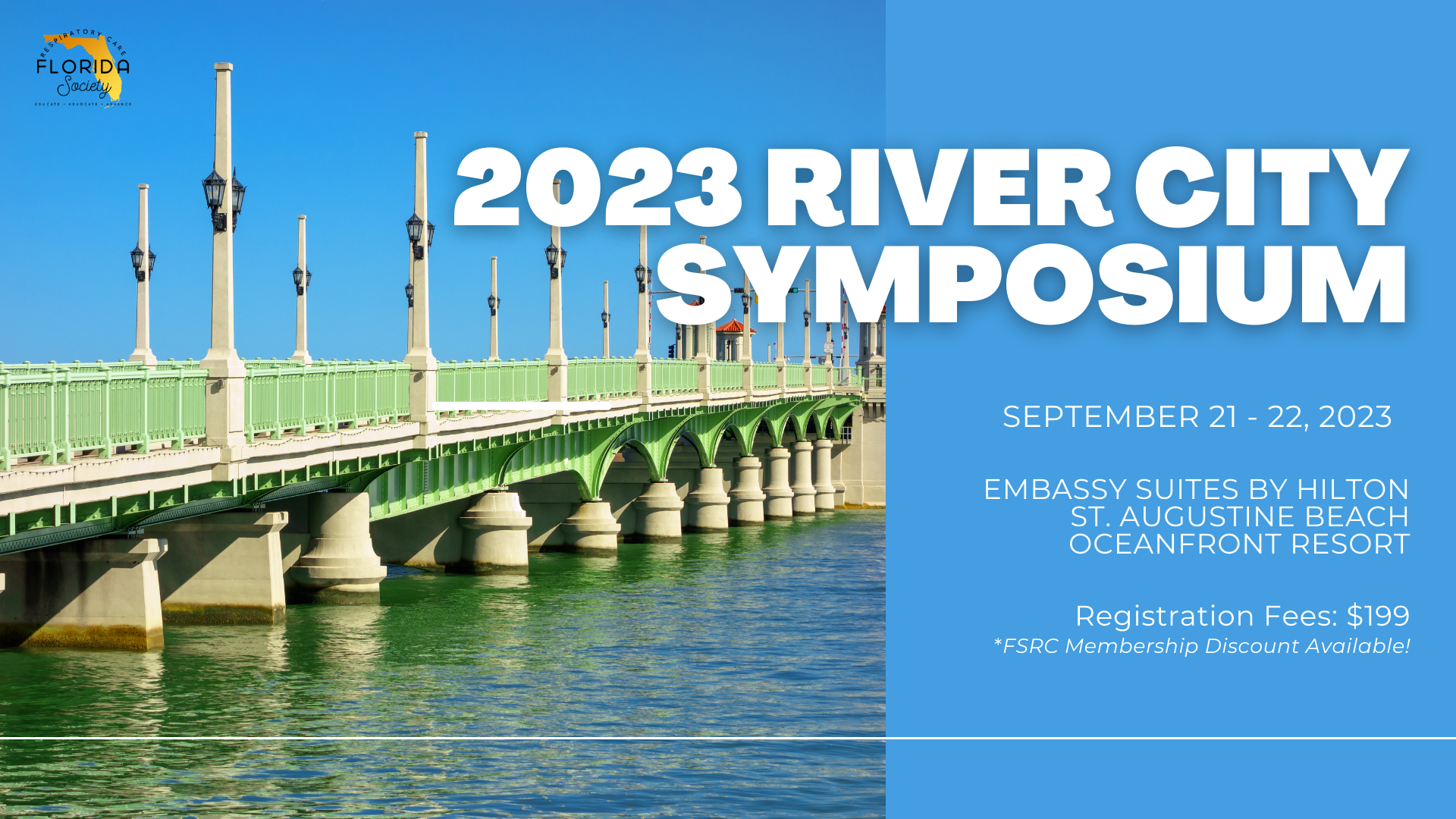 Join the FSRC for the 2023 River City Symposium, to be held September 21 – 22, 2023 in St. Augustine!
CLICK HERE
 for more information and to register today!
---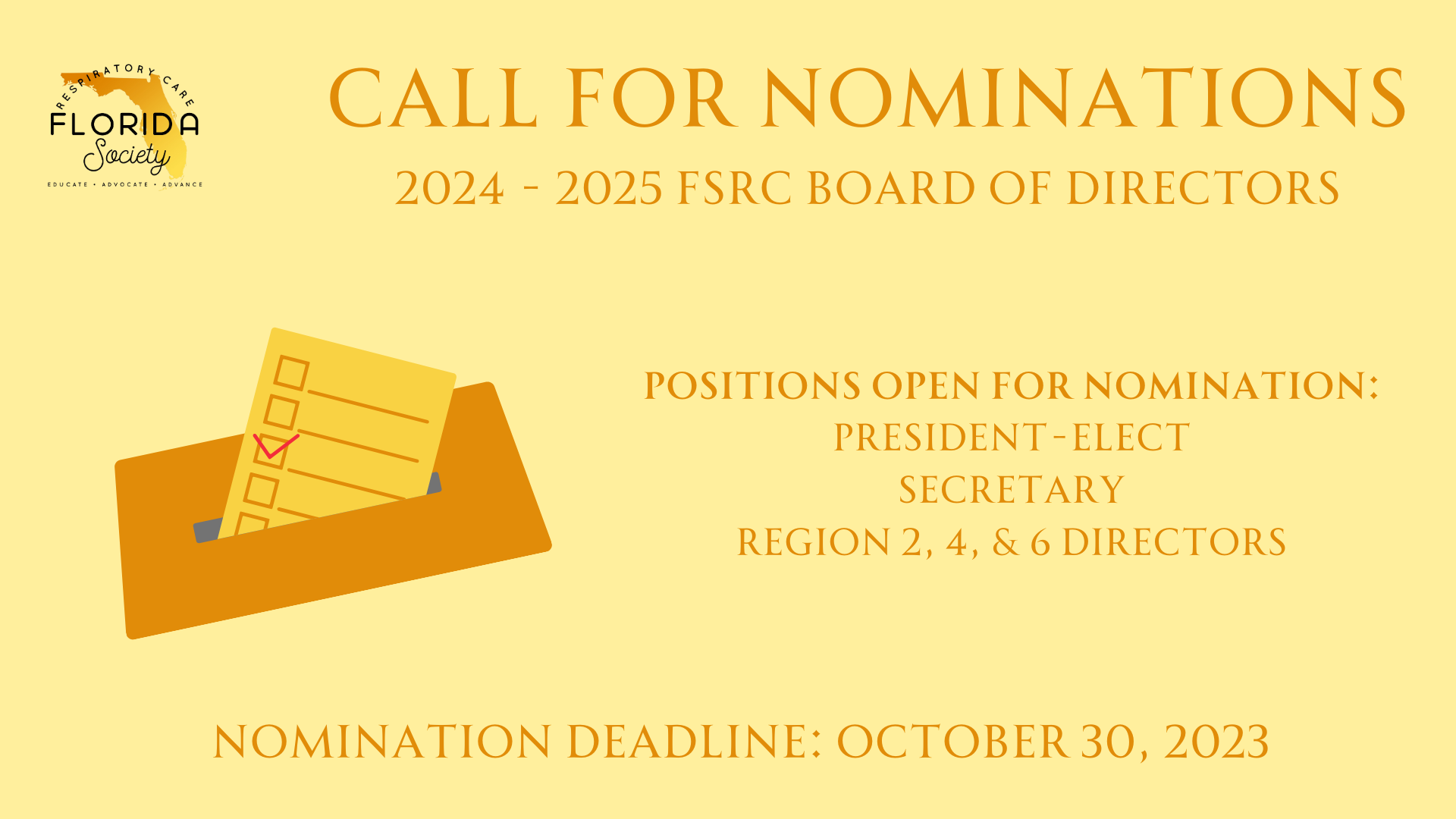 FSRC is now accepting nominations for FSRC board members for the 2024 – 2025 election year!
FSRC board member positions that are open for nominations:
– Region Directors (2, 4, and 6)
CLICK HERE for more information and to submit your nomination!
*Please note you must log in to view the nomination page.
---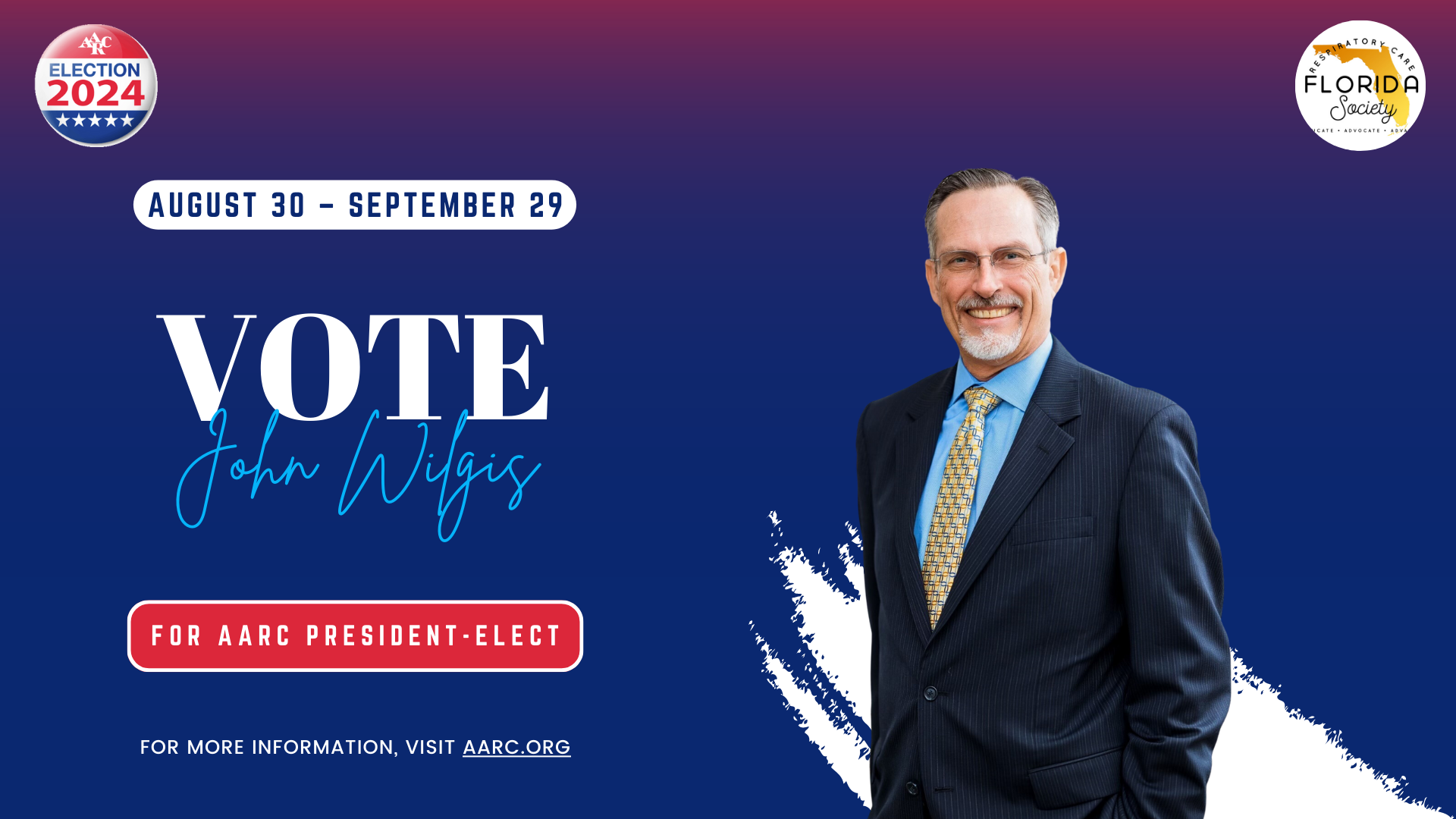 Our very own John Wilgis is running for AARC President-Elect!
CLICK HERE
to learn more about John and make sure to cast your vote before September 29!
*Eligible members will receive an email invitation from AARC to vote on Wednesday, August 30. Reminders will be sent throughout the election period. Voting polls close on Friday, September 29 at 11:59 pm CDT. Click here to learn more.
---


History, music, and respiratory therapy! AARC Congress 2023 is headed to Nashville, TN! Will we see you there? Registration is now open for #AARC23 - Save your spot today and be sure to use our state promo code FL10OFF.
---
Student Members: 
The AARC Student Mentorship Committee would like to extend an invitation to all the respiratory program students to attend the AARC House of Delegates and Board of Directors Winter Meeting November 3 – 4, 2023 in Nashville, TN. 
The application is now available online by clicking HERE. To be considered for the AARC House of Delegates meeting, application must be received no later than September 16, 2023. More details can be found using the provided link. Students will be notified of their application status no later than September 30, 2023.
---

We at FSRC want to celebrate, lift up, and appreciate the respiratory therapists and students who do amazing work in our field each and every day! Do you know someone who you think should be recognized? Click on the link below to nominate a respiratory therapist or student to receive a shoutout on the FSRC website for their contributions to respiratory care.
CLICK HERE to recognize fellow RTs and students for a job well done!
---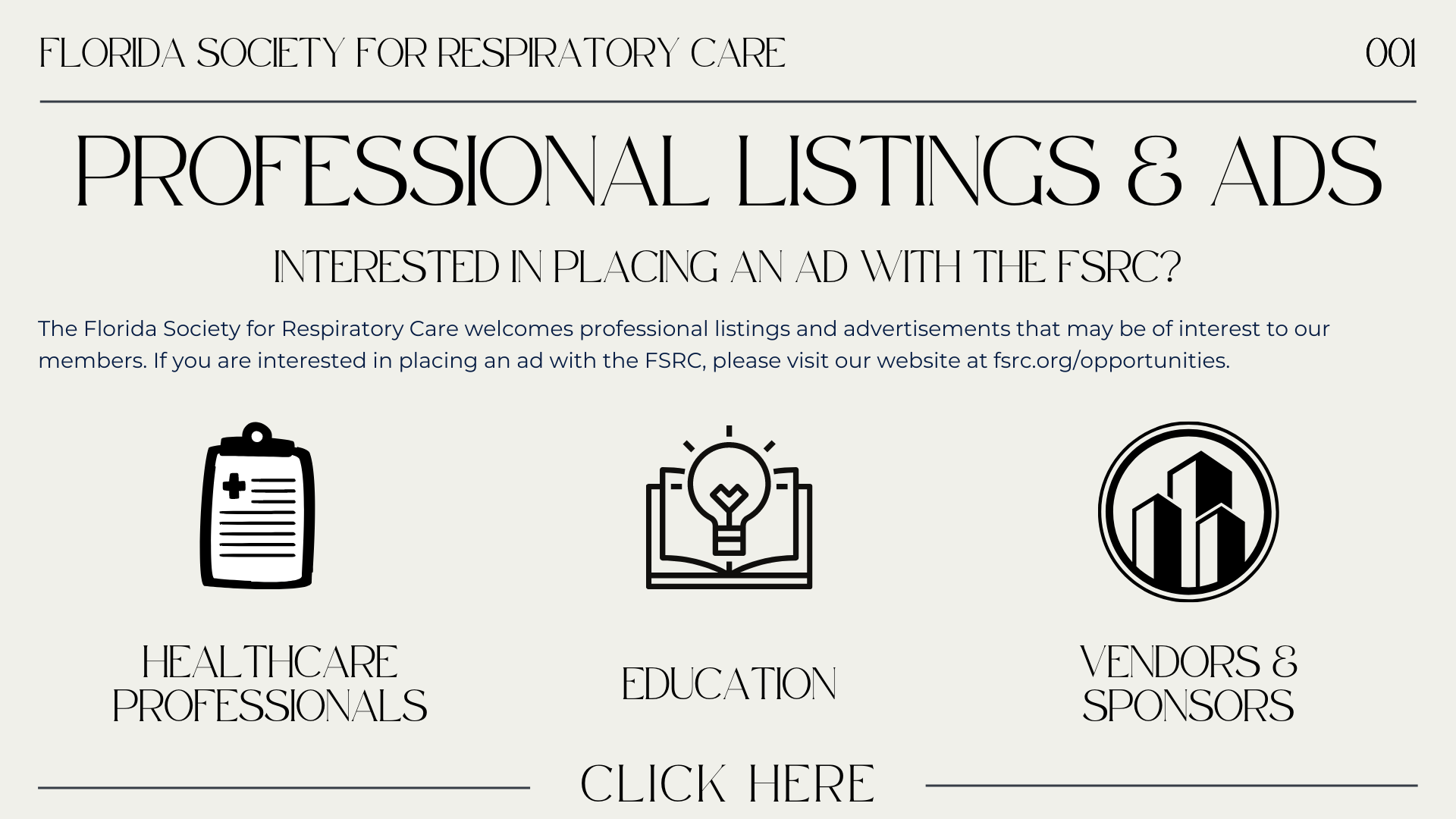 ---
 Get Involved 
Contact your Region Director.