Scholarship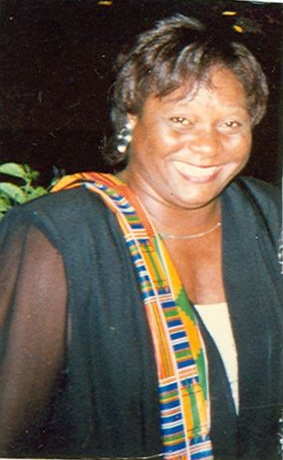 Dr. Ethel E. Johnson
1952-2008
FSRC is pleased to announce the 2021 recipients of the Dr. Ethel E. Johnson Memorial Scholarship:
 Ashley Robbins
Jessica Edouard
Christina Ramos Burgos
Jennifer Torres
Among the scholarship criteria, at the time of application recipients must be entering or in the last year of an accredited Florida Respiratory program, and the student must hold a 3.0 out of a 4.0, or equivalent, GPA for all required Respiratory program coursework. Each recipient is awarded $500 and a free one-year membership to the AARC/FSRC post-graduation. 
We want to congratulate this year's recipients for their dedication and commitment to the Respiratory Care profession.
Dr. Ethel E. Johnson
 was appointed by Governor Jeb Bush as a consumer member to The Florida Board of Respiratory Care (BORC) on November 1, 1999. Over the next 7 years, Dr. Johnson was appointed to three consecutive terms on the board and served until she was stricken in mid-2006 with Amyotrophic Lateral Sclerosis (ALS), also known as Lou Gehrig's disease.
During her tenure with the BORC, Dr. Johnson served as the Community Relations Liaison and as a member of the Probable Cause Panel which she loved tremendously. As stated by her sister Mikki Thompson, even during her illness, she declared that she would always be a voice for consumers getting what they needed.
Dr. Johnson's passion for youth always linked her in some capacity to investing into the future of our youth. She so diligently served on the State Tobacco Free Florida Coalition Partnership, "Students Working Against Tobacco (SWAT) Advisory Committee". That campaign lead to an in your face response by youth resulting in a significant decrease in teen smoking shortly after the Florida tobacco settlement.
As an educator in Miami Dade County, Dr. Johnson left a legacy, a smile and laughter not to be forgotten. It is most fitting that in her memory the FSRC has created the 
Dr. Ethel E. Johnson Memorial Scholarship
, awarded to deserving respiratory students to promote and enhance the respiratory profession.
Click Here to Apply - 
Please be sure to be logged into your Google Account to access the form.
Deadline to apply for the 2021 Scholarship is February 15, 2021